Do we know the effects of serialization on supply chain security? 
The effects of serialization on supply chain security in the pharma world are well-studied and documented. You are probably already aware that there is a connection between serialization and the resiliency of a supply chain, but perhaps you were not aware of how deep the connection goes.
It turns out that the level of development of a pharmaceutical company's serialization systems has a direct correlation with its supply chain security. For this reason, it is in such companies' best interests to optimize their serialization systems and ensure the health of their own as well as the global supply chain.
If you are still not convinced, we have written the rest of this blog article to provide you with a host of effects that serialization has directly on supply chain security. You may have known about some of these already, but there were a couple that surprised even us while we were conducting our research.
So, if you need any more reasons why a solid serialization system is good to have, then read on!
Pharma supply chain security risks 
Before we start getting into the effects of serialization on supply chain security in earnest, it helps to consider what risks supply chains encounter in the first place.
Theft and counterfeit pharmaceuticals are the two biggest threats to the pharmaceutical supply chain's security. If the security of the pharmaceutical supply chain is poor, stolen medications that may have been handled carelessly, exposed to contaminants, or purposefully tampered with may be diverted and used—or reintroduced into legal distribution networks—possibly causing significant harm, injury, or death. Strict pharmaceutical quality control procedures and strong pharmaceutical quality systems can help address the serious risk that counterfeit or falsified medicines pose to public health.
Therefore, it is of life-saving importance that the supply chain be made as secure as possible. One of the best ways to do that, as we will see momentarily, is to adopt and implement a robust serialization system.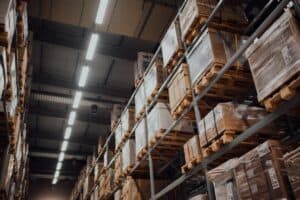 The effects that pharmaceutical serialization has on supply chain security
Finally, we get to the meat of this article where we will specifically discuss each of the effects of serialization on supply chain security and further cement its importance.
1. Greater control over the drug market
Serialization compliance rules make it simpler for players in the pharmaceutical industry supply chain to identify and quarantine unauthorized or suspicious prescription pharmaceuticals before they reach the patient, thereby helping to protect consumers from tainted prescriptions. They demand that all participants in the pharmaceutical supply chain—manufacturers, repackagers, wholesale distributors, and dispensers—put in place systems and processes to verify the authenticity of drug products. This includes the requirement that drug manufacturers and repackagers affix a unique product identifier on each lot and, eventually, each individual unit.
2. Development of more robust technology
Quite important among the effects of serialization on supply chain security is its effect on the improvement of technology used within the pharma industry. Serialization and global track & trace require that all trading partners in the pharmaceutical supply chain have systems in place to properly quarantine, investigate, and report on suspect or unauthorized prescription drug products. This strengthens the security of the pharmaceutical supply chain. They must also endeavour to create and improve on existing electronic and interoperable systems that make it possible to share serialization data, or information about drug transactions, which may be used to prevent the threat of fake, tainted, or stolen medications and to make it possible for more effective recalls of medicinal items.
3. Improved traceability
Stakeholders can follow a product's journey from production facilities to distribution centres, pharmacies, and ultimately to the patient by giving each product unit a distinct identifier. With this level of traceability, any potential problems, including product recalls or the infiltration of counterfeit goods, may be quickly identified and mitigated. This added level of security benefits not only patients but pharmaceutical companies themselves in the sense that it makes their operations less risky by offering greater control and visibility.
4. Lowered likelihood of diversion 
The illegal distribution of pharmaceutical drugs, known as diversion, is a major industry risk. One of the effects of serialization on supply chain security is that it helps in the fight against diversion. Stakeholders can see any unlawful transfers or variations from the intended distribution path by checking the unique identifiers at each stage. This reduces the dangers brought on by illegal sales channels and grey market activities. While this is similar to counterfeiting in a way, it differs in the sense that we are not talking about illegally manufacturing drugs, but rather distributing them.
The takeaway 
The battle against counterfeiting and diversion is as old as the field of pharma itself. Strides have been made in recent years to curb these dangerous practices and spare many patients the potential negative and life-threatening consequences that irresponsible handling of drugs can bring about. While prosecutions and higher vigilance have been effective to an extent, it remains up to pharmaceutical companies themselves and compliance bodies to make sure that their medicines have an easy way of being labelled, traced, and verified. Serialization is truly the way to go with this. It has completely revolutionized the way we think of drug production, transport, and storage.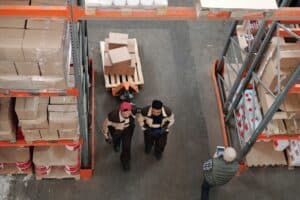 As we have shown in this article, the effects of serialization on supply chain security are overwhelmingly positive. For those of you who are looking to implement a robust serialization system, or have already done so but are dealing with some post-implementation problems, feel free to get in touch with us so that we can work out a personalized approach to helping you. Alternatively, consult some more of the useful resources on our website. We wish you a safe supply chain!