Pharmaceutical companies are commercial businesses whose work may include the research, production, development, distribution, and marketing of medicines. These can either be generic or branded prescription drugs, OTC (Over the Counter medicines), medical devices and dieterary supplements. These products are used to cure or prevent illnesses for patients, to alleviate symptoms, and to be used as vaccines to provide long term protection. The products these companies produce are subject to strict national and international regulations, laws, and standards which need to be adhered to.
Pharmaceutical companies play a major role in well-being of the population and advancement of humankind. Throughout history, the medicine they have produced have brought massive improvements in life expectancy and quality of life for people both in the developed and the developing world. A historical example of this would be the Polio vaccine, which has saved countless lives, while the various vaccines against COVID-19 have both saved lives and allowed people to return to relative normalcy. In addition to saving lives, the medication drug companies produce also help alleviate symptoms for non-fatal diseases. They are also a very important part of national economies and the global economy.
In the US, it is estimated that drug companies are worth around $625bn and comprise 3.2% of the country's GDP[1], while globally this share is roughly 8%[2]. Overall, pharmaceutical companies save lives and improve life quality for patients through the medicines they produce and provide a significant contribution to the global economy, making them crucial to how the modern world functions and the standards of living we sometimes take for granted.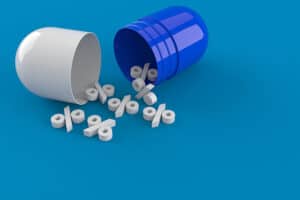 For the reasons listed above, the sale of a pharmaceutical company is a huge potential for both the buyer and the seller parties. From the perspective of the owner of such a company, we will list some of the reasons they may want to sell.
Increased worth
One of the most common reasons why an owner may want to sell it is if they view it as an asset to use to make a profit. In a situation where the company has significantly increased in value from either when it was founded or when it acquired. At a certain point, the value of the company may reach a certain level with which the owner is comfortable selling it, making them a profit they will be satisfied with. When this is the reason, an owner decides to sell their pharmaceutical company, it is important to be aware of several things, specifically; the value of the company, whether there will be buyers who are willing to purchase the company at this value, and what sum of money the owner is looking to sell for. Ways to ascertain company value, things that can be done to increase interest from potential buyers, and to maximize value are discussed later in this blog.
Outside economic and geo-political factors such as inflation or recession
Sometimes, economic forces are the most significant factor in the decision to sell a business. If there is a recession, inflation is on the rise, or if the general economic outlook is unfavorable, business prospects may also not seem as good, so rather than facing difficulties in running the business, potential financial difficulties, or even selling at a loss, an owner may simply decide to sell.
War, political uncertainties and global economic and resource crises also play a huge role in the decision point for any seller.
Increased competition
In recent years, the pharmaceutical market has had steady and relatively stable growth for a number of reasons, primarily the consistent demand for their products. This has led to more and more companies entering the market creating competition. Obviously, competition between firms is a good thing for the economy overall, but from the perspective of a business owner, this can cause problems. Different companies will offer similar products creating the need for owners and management to grow and expand the company and the services it offers.
Difficulties in running the business
Sometimes, owners of businesses can run into unexpected difficulties. Certain outside factors may cause the business to struggle and stagnate or even experience negative growth. There may also be difficulties because the owner and/or become complacent and fall into a routine, causing them to lose sight of the broader picture.
Personal reasons
Personal reasons can include a variety of things. For example, one of the more common ones is the owner reaching the age of retirement. They've spent a significant amount of time building up and managing the business and have decided to call it a day and enjoy their retirement. To fund their retirement, selling the company is very much a sensible decision. Selling also frees the owner up from responsibilities so that they can enjoy their years of retirement any way they want to. It also creates the opportunity to leave behind money for family members rather than a company they may not necessarily be willing or able to manage.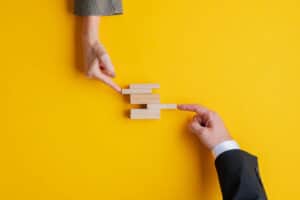 Another example would be if they are experiencing health issues preventing them from having the time to run the company effectively. In this case, selling may be best so they can be freed from the stress of managing the company and to make time for treatment. In addition, selling the company can also create an extra source of income the owner can use to fund their treatments, especially if they are seeking private (and often expensive) medical care as well securing money for the time they will be unable to work. Naturally, the health of the owner should always come first, so in this situation selling is the best course of action.
Focusing on other interests or other fields
Sometimes, the owner of a company may not want to tie themselves down into a single field or area of business. Rather than a lifelong passion, they may simply view their pharmaceutical business as an asset to be managed for a certain time or until they reach a certain goal and then move into a different field. Alternatively, selling the company can provide money they can use to invest.
5 things to consider when selling a pharmaceutical
Selling any business, especially ones that are worth and evaluated at a high price, can be a long and drawn-out process due the legislation covering such financial transactions, the sums of money involved, and. The acquisition process of a pharmaceutical company can take from 6-18 months on average.
In addition, errors in accounting or drawing up contracts can cause delays as well as penalties. To make the process of selling a pharmaceutical company as smooth and easy as possible, here is a list of several important things to consider.
Planning
As stated throughout this article, selling a pharmaceutical company can be a long process, especially if it is a large firm with many assets and a high financial value. Therefore, when an owner makes the often difficultdecision to sell, it should come with a plan on how to proceed. There is no point in deciding to sell on a whim since this will cause a variety of problems during the process making it unlikely the company will be sold for its full value, or even more.
For many owners, their pharmaceutical company is something they have put a significant amount of time and effort in their lives making it one of the biggest and most valuable assets. Therefore, selling it should not be a decision made lightly, and once this decision is made, there should be a plan and timeline in place. A good estimate for a sales timeline is at least a year, broken down into the following stages:
Financial review, valuation, and analysis of the company – 1 month
Going through potential buyers, setting up initial meetings, planning and discussing the transition – 4 months
Negotiations of the sale, including price, terms, etc., finalizing formal agreement – 2 months
Transition of financing and ownership to the buyer – 5 months
Knowing your company's worth
If an owner is interested in selling their company, it should go without saying that they need to know how much it is worth. Business appraisals are complicated and can often take some time, especially if it is a large business, and can also require a large amount of paperwork. The best way to do this is through an outside agency that specializes in business appraisals. There are multiple methods of ascertaining the value of a business, so it is important to do research beforehand. While this may seem like a time-consuming step, it is a necessary one which will let you know how much your business is worth and will put potential buyers at ease that the price you are asking for is fair.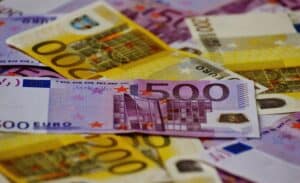 Value Maximization
Once you've properly ascertained the value of your company for sale, several things should be considered to maximize company value. Firstly, the management team and employees should be strong, effective, and motivated. After all, they are a big part of the success of the company thus far and a critical factor in its value. To keep this successful structure, there should be a system in place to retain motivated and hard-working employees through a good and well thought out management structure and favorable contracts with a set of bonuses and incentives. If employees are motivated and happy, this will put potential buyers at ease and create a template for future success by demonstrating that the company does not just depend on its owner.
Second, having a steady revenue stream from a diverse range of products and customers is also something that can increase buyer confidence. If the company has been consistently growing and making profits in previous years, this will it attractive to buyers. Regarding the second point, a diverse range of products (in this case, a variety of different medicines and medical products) means that if one product is not as successful as expected or fails, then the impact of this setback is not as significant as it would be if it were one of a few or the product offered. Similarly, having a diverse and large number of customers means that if one leaves for whatever reason, the impact on the company can be withstood. This all helps put potential buyers at ease about the possibilities for future success and growth.
The final thing that can be done to maximize company value is for it to have a history of steady growth and a realistic plan. To demonstrate growth in the past, a set of accurate and detailed books and records will show potential buyers the exact state of the company and let them know where they stand. A realistic plan for future growth will also show new owners what their prospects and what needs to be done to achieve this, assuring them they are making the right decision when buying.
Attracting buyers
This step might seem obvious, but it is important to take certain steps to increase the interest of potential buyers when selling your business. This can be done in several ways:
Having clear and correct bookkeeping
Maintenance and cleaning of all shops, storage units, etc.
Having an up-to-date inventory
Having a strong social media presence (if applicable)
Employing an M&A brokerage company, that has several buyers in their database. Nubinno Connect offers this kind of service.
In addition, taking time to network and meet people outside of your immediate circle can also introduce you to potential buyers you may not have initially considered.
Outside support during the sale
One final thing to consider is hiring some outside support during the sale. As mentioned, selling a company can be a long and complicated process. The owner may not have enough time to devote themselves to it and may also not be knowledgeable enough to handle certain things on their own. In this case, getting support from outside the company, for example through lawyers, brokers, or consultants who have already made sales in this field is recommended. In addition, hiring a transition partner is also a good idea as they can help with the legal side of things, share their thoughts based on their experience, and help find potential buyers. When partnering with someone, it is critical to do research to find out whether those offering their services are up to the task and have your best interests in mind. However, once you find a suitable partner to help you sell, they can make the process much smoother for you.
Conclusion
Considering all the above, it is safe to say that selling a pharmaceutical business is not a simple task which can be done quickly. Since building and growing the business took a huge amount of time and effort, it is logical that selling it should also take up to a year, given the timeline mentioned as there are many things that need to be done. Most importantly, you should also not get disheartened by setbacks and to stay focused on the task at hand. Given this, it is highly recommended to follow the advice given above as it will make sale easier and more profitable.
References
[1] https://www.phrma.org/-/media/Project/PhRMA/PhRMA-Org/PhRMA-Org/PDF/D-F/Economic-Impact-US-Biopharmaceutical-Industry-December-2019.pdf
[2] https://www.ifpma.org/wp-content/uploads/2021/04/WifOR_Global_Economic_Footprint_Study_September_2020.pdf